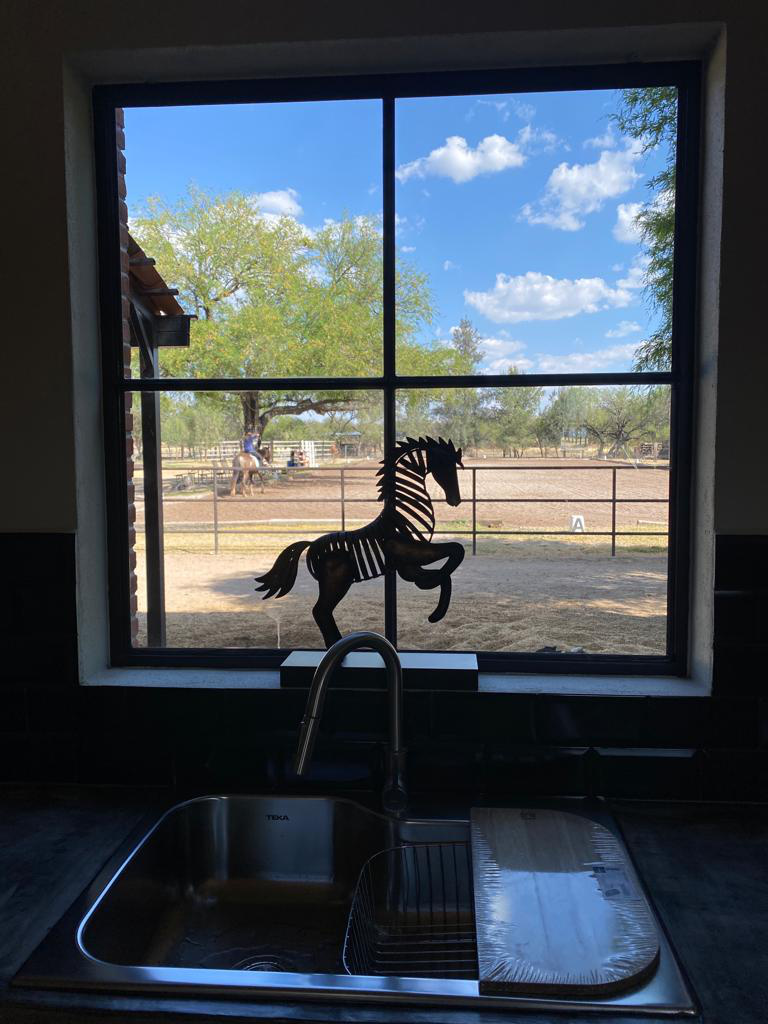 Furnished Apartment For Rent
Bright • Airy • Horsey!
We are just now finishing up the creation of a brand new 1 bedroom apartment on the ground floor of the main building here at The Ranch.
Everything is new!
The main living area features an all new modern stainless steel kitchen with island, new appliances and a killer view of the main arena. You may find yourself forming a deep relationship with the horse who lives in close proximity to that kitchen window. It is a horse lovers dream space!
The bathroom is thoughtfully designed to maximize the space and your comfort.
The bedroom is spacious and features a window that looks out upon all the equestrian action of The Ranch. You'll be in the heart of this amazing horse loving community.
We are literally finishing up creating this space, so please pardon the rough pix. More to come. Or better yet come see it for yourself!
Contact Katja Smith by phone, WhatsApp or email. 415-156-7110
Apartment for rent for horse lovers in San Miguel
San Miguel Apartment For Rent
Apartment for rent horse lovers!