Events With
The Ranch SMA
We have a passion to connect San Miguel horse lovers with a wide variety of special horse events in San Miguel.
From our own summer camps for kids to huge cabalgatas (mounted pilgrimages and celebrations) organized throughout our region of Guanajuato to stress-free horse shows and targeted horsemanship clinics and trainings, we have something for just about every horse lover.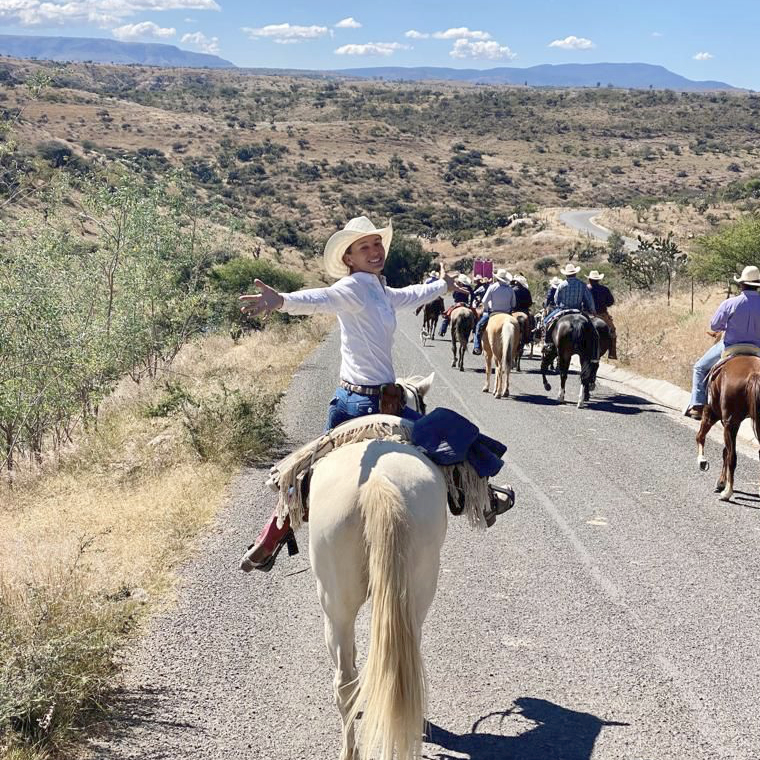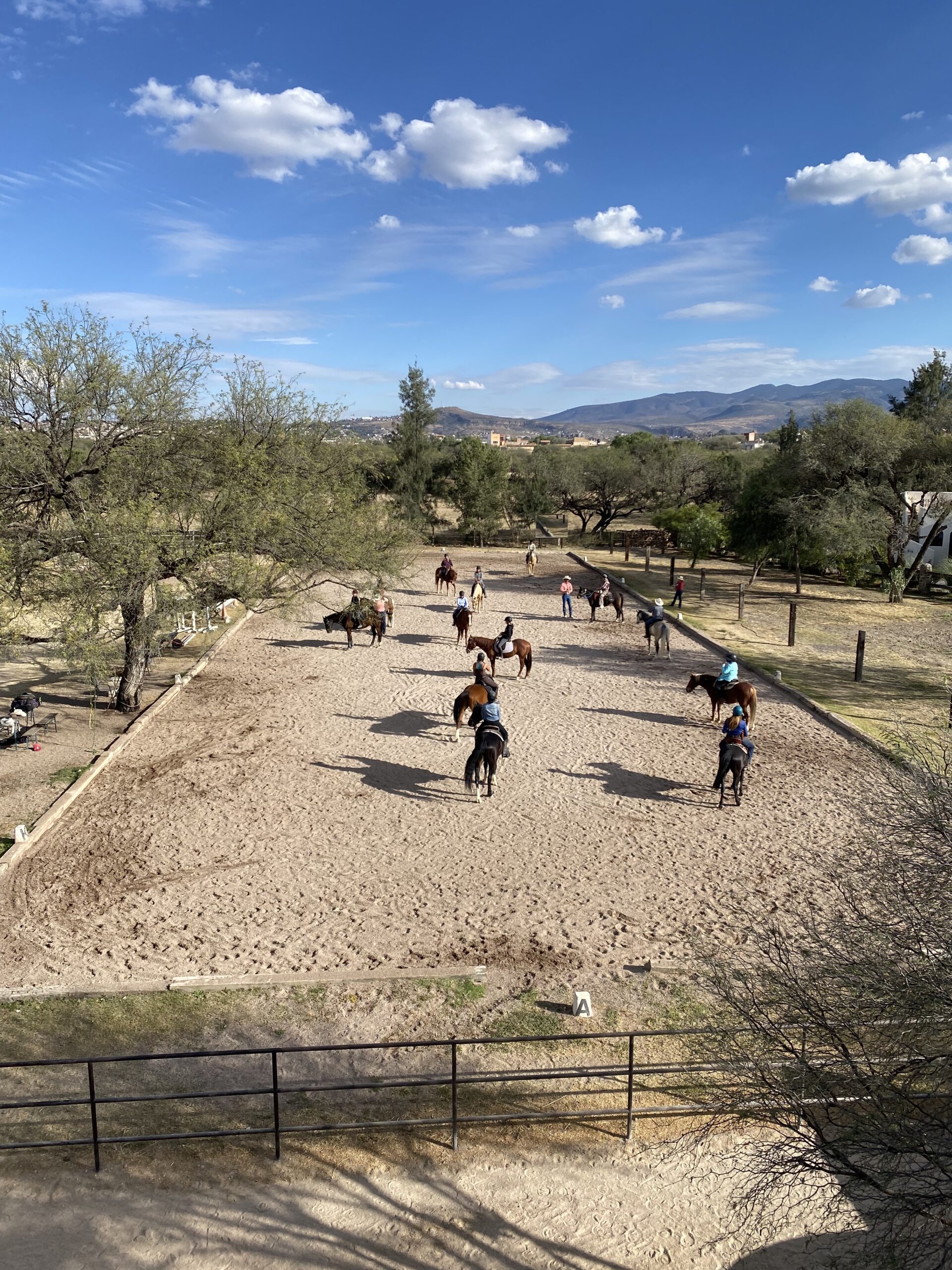 We host equestrian workshops and clinics at The Ranch SMA designed to help you advance your horsemanship and riding skills. We help you accomplish your dreams!
EES Dressage Shows
Next Show end of June, 2023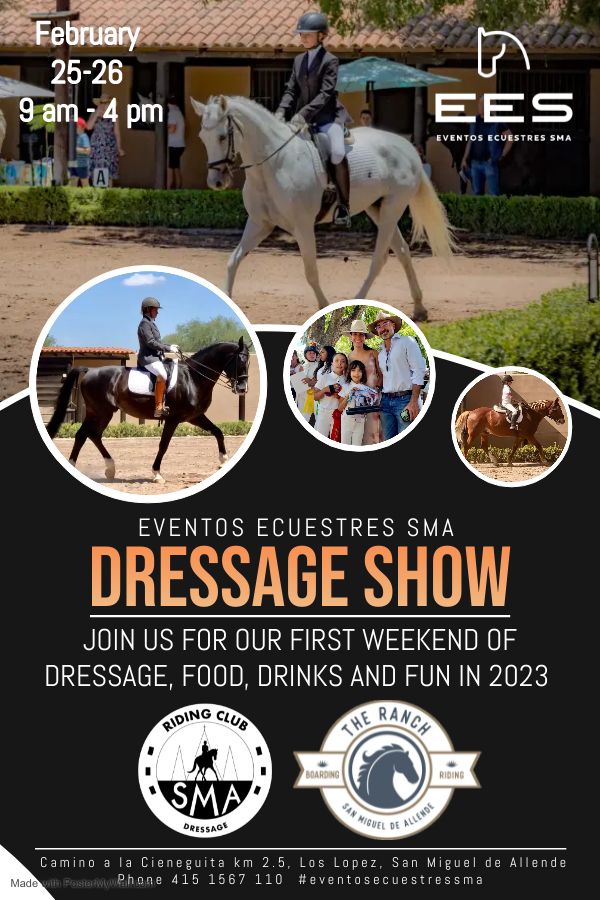 Join this passionate group of riders who support and cheer each other on in these professionally run shows that focus on creating a low stress, upbeat environment.
Contact us for more info.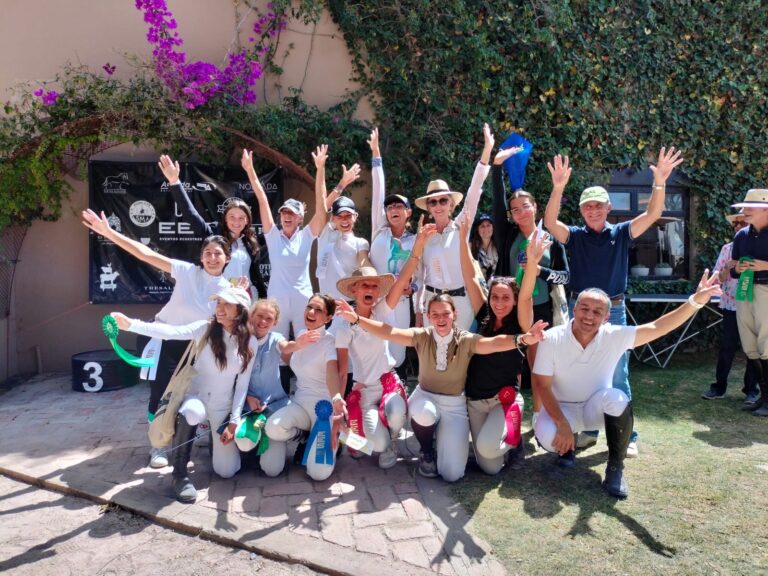 Horse Day Camps for Kids 2023
Riding, Horsemanship, Crafts + More!
2 Sessions 24-28 July & 31 July – 4 August
Contact us for more info.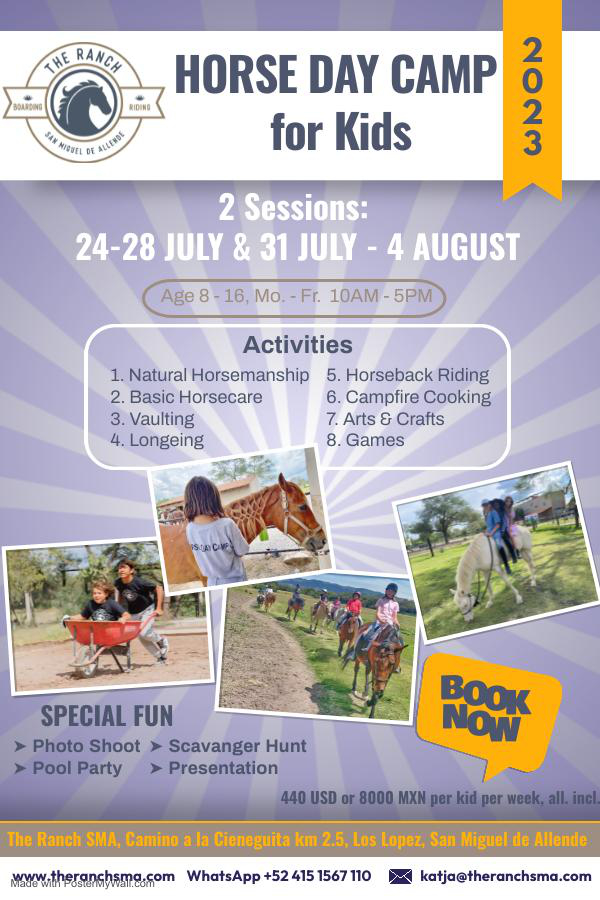 Themed Horsemanship Clinics
Stay tuned for more clinics in 2023